Fri, 05/06/2011 - 19:23
Star-gazers to get their fill at this year's Cannes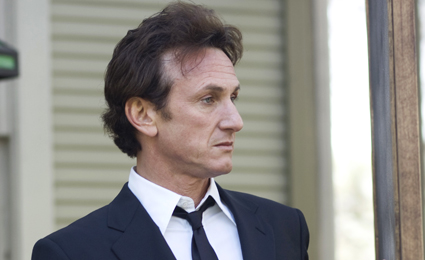 Sean Penn in Terrence Malick's "Tree of Life".

Those who complained about a lack of big stars strutting up and down the red carpet at last year's festival should be smiling this time around.

Jude Law and Uma Thurman add a double shot of old-style Hollywood glamour to the jury, while genetically blessed power couple Brad Pitt and Angelina Jolie will (Pitt for Terrence Malick's "Tree of Life", Jolie for "Kung Fu Panda 2"), too.

Johnny Depp and Penelope Cruz will be there for the latest Pirates of the Caribbean installment, and Jodie Foster is expected to trot out the controversial star of her dark comedy "The Beaver", Mel Gibson -- who may be counting on Cannes to rehabilitate an image that has been severely tarnished by the actor's offensive outbursts.

Cannes regular Sean Penn has two films in competition (the Terrence Malick and Paolo Sorrentino's "This Must Be the Place", Lars Von Trier's stab at science fiction, "Melacholia", is headlined by Kirsten Dunst and Charlotte Gainsbourg, and Lynne Ramsay's domestic drama "We Need to Talk about Kevin" stars Tilda Swinton.

Antonio Banderas has the lead in Pedro Almodovar's "The Skin that I Inhabit" and even those downbeat neo-realists from Belgium – the Dardenne brothers – cast a smiley, telegenic movie star in their "The Boy with a Bike": Cécile De France.

Woody Allen's "Midnight in Paris" features two offbeat but popular US leading men, Owen Wilson and Adrien Brody, as well as French-actress-turned-American-It-Girl Marion Cotillard and Canadian ingénue Rachel McAdams.

Two rising stars, Ryan Gosling and Carey Mulligan, have leads in Nicolas Winding Refn's competition thriller "Drive", and a third, Mia Wasikowska ("Alice in Wonderland", "The Kids are All Right"), has the starring role in Gus Van Sant's Certain Regard opener "Restless"

French competition entry "Polisse" boasts a cast of high-profile Gallic performers: Karin Viard, Nicolas Duvauchelle, and Marina Fois, while one France's brightest up-and-comers, Hafsia Herzi, has roles in two competition films: Bertrand Bonello's "Apollonide" and Radu Mihaileanu's "The Source".

And Joseph Cedar's competition entry, father-son drama "Footnote", features Israeli star Lior Ashkenazi.

In the meantime, check out our slide show of 12 of the festival's most hotly anticipated performances.

Comments or opinions expressed on this blog are those of the individual contributors only, and do not necessarily represent the views of FRANCE 24. The content on this blog is provided on an "as-is" basis. FRANCE 24 is not liable for any damages whatsoever arising out of the content or use of this blog.