Fri, 05/03/2013 - 15:34
Cannes selection: Sex, revenge, and family dysfunction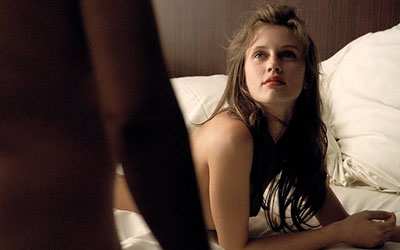 Marine Vacth as a teenage prostitute in François Ozon's "Jeune et jolie" ("Young and Pretty").

After a slightly underwhelming 2012 edition, the Cannes Film Festival – the most prestigious, pretentious, glamorous and gratifying of all international cinema events - is back and looking better than ever.

Sure, we say that every year, but the 2013 competition slate is really, truly enticing.

There are appealing new works from Cannes "regulars" like the Coen brothers, Steven Soderbergh, Jim Jarmusch, James Gray, Arnaud Desplechin, and Paolo Sorrentino.

Other seasoned filmmakers like Roman Polanski, François Ozon, Alexander Payne, China's Zhang Ke Jia, and Chad's Mahamat-Saleh Haroun will unveil their latest movies.

And two of the most exciting directors working today, France's Abdellatif Kechiche (who made the superb "Games of Love & Chance" and "The Secret of the Grain") and Iran's Asghar Farhadi (whose terrific "A Separation" was the foreign film sensation of 2011), will compete for the Palme d'Or for the very first time.

Moreover, a closer look at the movies vying for the top award reveals a few tantalising trends. The 2013 line-up appears less political than in previous years, and at first glance, few of the entries suggest the thematic scope or formal ambition of 2011 Cannes prize winners like Terrence Malick's "Tree of Life", Lars Von Trier's "Melancholia", or Nuri Bilge Ceylan's "Once Upon a Time in Anatolia". But going on what little we know about the films in competition, this year's edition will be ripe with drama of all varieties - erotic, romantic, domestic, existential, supernatural – and pairs of potentially juicy lead performances.

Sex, love, mind games, and blood suckers

Cannes, being a French-flavoured international film festival, has never shied away from sexually bold or graphic works; Lars Von Trier ("Breaking the Waves", "Dogville", "Antichrist") was a favourite on the Croisette until he made unwelcome comments about Hitler at the 2011 "Melancholia" press conference, and Vincent Gallo's "The Brown Bunny", with its notorious 10-minute fellatio scene, screened in 2003.

This year's crop is no exception. François Ozon will present "Jeune et jolie" ("Young and Pretty"), about an adolescent girl who becomes a prostitute to satiate her physical yearnings. It may not sound like anything new, particularly for a French film, but Ozon has delved into fascinatingly ambiguous zones of desire with satisfying results in movies like "Criminal Lovers", "Under the Sand", and "Swimming Pool".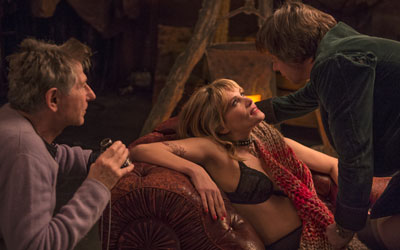 Roman Polanski directing Emmanuelle Seigner and Mathieu Amalric in "Venus in Fur".

Roman Polanski, who explored repressed urges in films like "Knife in the Water" and "Repulsion", tackles material with a more overt erotic charge in "Venus in Fur": a French-language adaptation of David Ives's play (itself an adaptation of Leopold von Sacher-Masoch's novel, which inspired the term "Masochism") about an actress who engages a director in psychosexual power games in order to convince him she's right for a part. These are plum roles, and if the chemistry is strong between stars Emmanuelle Seigner (Polanski's wife) and Mathieu Amalric, an acting prize or two could be in the works.

Meanwhile, two gay-themed love stories are among the most eagerly anticipated competition films: Abdellatif Kechiche, best known for novelistic portraits of a multi-ethnic France, changes it up with "La vie d'Adèle" ("The Life of Adèle), about a teenager (played by Adèle Exarchopoulos) whose passionate affair with another young woman (played by rising star Léa Seydoux) causes problems with her parents; and the most chameleon-like of US directors, Steven Soderbergh, will screen what he says is his "final" movie, "Behind the Candelabra" (trailer below), which turns on the relationship between flamboyant American musician Liberace and his younger boyfriend (played by Michael Douglas and Matt Damon, either of whom could be a Best Actor contender).
Though the couple at the heart of Soderbergh's film is unconventional (Liberace pays for his lover to undergo plastic surgery so the two can look alike), the oddest love story of the bunch could be Jim Jarmusch's "Only Lovers Left Alive": a century-spanning romance between vampires played by pale, freakish British beauties Tilda Swinton and Tom Hiddleston.
Family dysfunction in various genres
The other major theme among competition films seems to be domestic dysfunction, though a number of these entries appear to explore messy family relationships within unexpected genres. Nicolas Winding Refn's Bangkok-set action thriller "Only God Forgives" (trailer below), his (equally stylised-looking) follow-up to "Drive", features Kristin Scott Thomas and Ryan Gosling as a mother and son out to avenge a relative's death. Amat Escalante's Mexican crime drama "Heli" revolves around a man navigating an underworld of mafia, drug dealers and prostitutes in search of his missing father. And Japanese director Takashi Miike's "Shield of Straw" has been described as an "urban western", in which a millionaire offers a large sum of money for the head of the man who murdered his daughter.
Alexander Payne, who, with "Election" "About Schmidt", "Sideways", and "The Descendants", has mastered a trademark blend of stinging satire and great depth of emotion, returns with "Nebraska", a black-and-white road movie starring Bruce Dern and Will Forte as an alcoholic father and his wary son. Valeria Bruni-Tedeschi's autobiographically inspired "Un chateau en Italie" will also likely offer a mix of humour and darker notes, with its story of a wealthy French-Italian family forced to give up its ancestral home in Italy. Leading man Louis Garrel stars alongside writer-director Bruni-Tedeschi (both pictured below), his real-life companion and the sister of former French First Lady Carla Bruni-Sarkozy.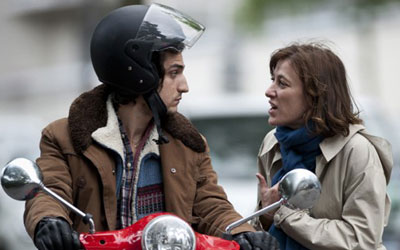 Importing some of the themes of "A Separation" onto French soil, Asghar Farhadi's "The Past" has been billed as a marital drama laced with mystery, about an Iranian finalising a divorce with his Parisian wife ("The Artist"'s Bérénice Béjo), as she takes up with a new lover ("A Prophet"'s Tahar Rahim). The film may show Béjo, a late-game replacement for Marion Cotillard, continuing to extend her dramatic range - something that could make her a Best Actress contender.

And Japanese director Hirokazu Kore-eda's "Like Father, Like Son" focuses on a couple reeling from the discovery that their six-year-old, having been switched at birth, is not their biological child.

As is the case with most of these films, Kore-eda's story has been done before – but this being Cannes, one is permitted to expect (or at least hope for) the unexpected.

Comments or opinions expressed on this blog are those of the individual contributors only, and do not necessarily represent the views of FRANCE 24. The content on this blog is provided on an "as-is" basis. FRANCE 24 is not liable for any damages whatsoever arising out of the content or use of this blog.