Tue, 04/19/2011 - 21:54
The jury is in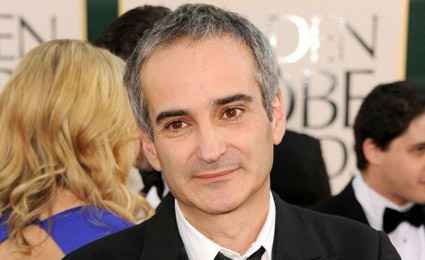 French director Olivier Assayas will be on this year's Cannes jury.


We already knew that Robert De Niro would be heading the jury at Cannes this year (read our story here). Now we know who he'll be presiding over:
British actor and heartthrob Jude Law, best known for playing seductive cads in "The Talented Mr. Ripley" and "Closer" and a Civil War soldier in "Cold Mountain", who will likely draw throngs of screaming female fans to the already electric red carpet.
American actress and Quentin Tarantino muse Uma Thurman, who danced with John Travolta in "Pulp Fiction", decapitated many in "Kill Bill", and adds an extra shot of Hollywood style to the mix.

Argentinian actress Martina Gusman, who appeared on Cannes screens in last year's "Carancho" and 2008's in-competition prison drama "Leonera".

French director Olivier Assayas, whose eclectic body of work – including five-hour crime biopic "Carlos", icy thriller "Demonlover", and costume drama "Sentimental Destinies" – has brought him to the Croisette on several occasions.

Chadian filmmaker Mahamat Saleh Haroun, who snagged the third place Jury Prize at last year's festival for his hushed father-son drama "A Screaming Man".

Johnny To, the renowned Hong Kong filmmaker who competed for the Palme in 2009 with thriller "Vengeance" – starring French rock legend Johnny Hallyday.

Veteran Chinese producer Nansun Shi, who has worked on several big Hong Kong action films, like "Time and Tide".

And Norwegian literary critic and writer Linn Ullmann, who is the daughter of Scandinavian film royalty -- cherished Swedish director Ingmar Bergmann and Norwegian actress Liv Ullmann.

A typically international mix of glamour, intellect, and high-profile industry professionals. But will they be able to agree on the winners?

Tags for all blogs :
Comments or opinions expressed on this blog are those of the individual contributors only, and do not necessarily represent the views of FRANCE 24. The content on this blog is provided on an "as-is" basis. FRANCE 24 is not liable for any damages whatsoever arising out of the content or use of this blog.