Mon, 05/09/2011 - 14:29
Cannes selection gets political with films from jailed Iranian directors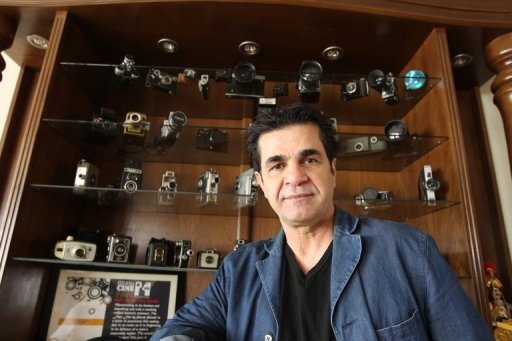 Iranian filmmaker Jafar Panahi.

A rather apolitical-looking Cannes selection got a fierce shot of politics this past weekend, when films from two jailed Iranian directors were added to the line-up.

"This is not a film" by Jafar Panahi (whose "The Circle", about Tehran women newly released from prison, is a strong and influential contemporary Iranian movie) will have a "special screening" on Friday, May 20.

Panahi was a high-profile supporter of Iranian opposition leader Mirhossein Mousavi in the contested 2009 presidential election, and in December was sentenced to six years in prison and forbidden from making movies or going abroad for 20 years. Panahi has become a widely admired emblem of political resistance in the international filmmaking community, with petitions signed by the likes of Martin Scorsese and Steven Spielberg calling for his release.

His new film is said to be a look at a day in his life as he waits for the verdict of a court appeal.

Mohammad Rasoulof, who is serving a similar prison sentence to Panahi, will have his film "Good Bye" screened May 13 in the Un Certain Regard section, which features "original and different works". The semi-autobiographical film is said to be about a lawyer in Tehran who struggles to get a visa to travel abroad.

In a letter sent to the festival on May 5, Panahi wrote: "Our problems are also all of our assets….Understanding this promising paradox helped us not to lose hope, and to be able to go on since we believe wherever in the world that we live, we are going to face problems, big or small. But it is our duty not to be defeated and to find solutions."

Meanwhile, Cannes heads Thierry Frémaux and Gilles Jacob responded in a statement: "That they send them to Cannes, at the same time, the same year, when they face the same fate, is an act of courage along with an incredible artistic message. Cannes is the international institution which protects them" -- a lofty assessment, perhaps, but the films are a welcome addition to an otherwise largely Eurocentric and politically insipid selection.

Tags for all blogs :
Comments or opinions expressed on this blog are those of the individual contributors only, and do not necessarily represent the views of FRANCE 24. The content on this blog is provided on an "as-is" basis. FRANCE 24 is not liable for any damages whatsoever arising out of the content or use of this blog.