Tue, 05/22/2012 - 16:47
Brad Pitt, chocolate fountains, and lesbian vampire warriors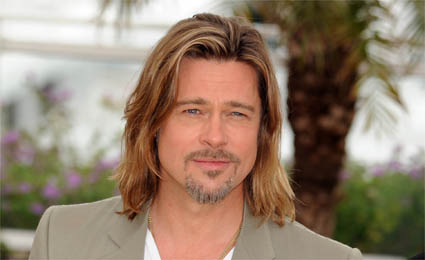 On Tuesday, Cannes enjoyed a burst of old-fashioned movie star glamour in the tanned, golden-haired, effortlessly cool - and only mildly aging - form of Brad Pitt (above, at a photo call on Tuesday).

Pitt's low-key turn in Andrew Dominik's brutal, engrossing competition crime thriller "Killing Them Softly" serves as an example of how little a charismatic actor has to do to grab our attention onscreen; with slicked-back hair and a goatee, his voice a pitch lower than usual and his gaze a touch wearier, Pitt keeps his head down, letting a gallery of colorful supporting players (Ray Liotta and James Gandolfini, most notably) chew the scenery in a noir-ish tale of hit-men, mobsters, and ex-convicts.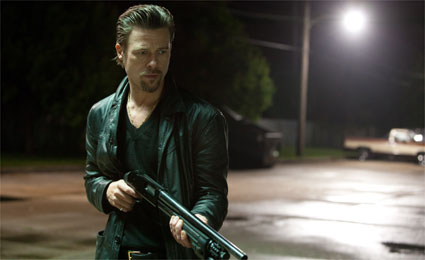 The story feels familiar, as does the visual punch, stylized violence, and dialogue laced with expletives and irony. But Dominik (who made the languorous "The Assassination of Jesse James by the Coward Robert Ford" in 2007) injects "Killing Them Softly" and its array of broke, desperate criminals with a furious shot of cynicism; the director's frontal critique of American-style capitalism may be facile, but it gives the movie a bristling anger and a more lasting burn than other recent offerings in the same genre. "Killing Them Softly" has polish and panache, but it also has a bitter, wounded soul.

The movie got some hearty applause, but also sent handfuls of critics sprinting for the exit long before the end credits. Was it because of all the blood spurting and bones crunching? Or, this being Cannes, could the departures have been precipitated by hangovers?

Indeed, Monday night drew throngs of journalists to the big soiree for Critics' Week (a sidebar category of works selected by a committee of French film critics). The invite-only affair was held in a spacious tent on the beach, with dressed-down critics, more sharply outfitted film people, and trophy dates of both genders downing cocktails at a vodka bar, dipping fruit in a chocolate fountain, and crowding the dance floor (pictured below) to groove (somewhat awkwardly) to mainstream hits spun by the DJ.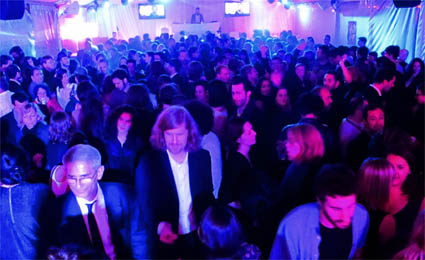 The Critics' Week party provided the opportunity to chat with a few people outside the bubble of journalists and publicists I've been living in over the past week. A few friendly revelers I met were distributors, those mysterious, business-card-wielding professionals who spend their days in a parallel Cannes universe known as "the market".

A sprawling, maze-like indoor space filled with stands overseen by smiley (often young) men and women shaking hands and making promises, the market draws cinema wheelers and dealers from around the world: producers hoping to sell films to foreign distributors; distributors looking for new movies to sell to exhibitors; and exhibitors on the hunt for the titles they'd like to show at their movie theatres.

One of the more amusing and surreal things about the market is the presence of big, flashy movie posters displaying catchy titles and sensationalistic images in order to lure potential clients milling about. Some of the films being advertised are completed, while others are still in pre-production (meaning the actors have been cast but shooting hasn't begun yet).

As I strolled around the "market" with my French counterpart Guillaume Guguen, we noticed some intriguing-looking films being shopped around - though we were struck by how odd it seems to promote a movie that hasn't even been made yet. Case in point: "Attachment", an adultery thriller starring Sharon Stone that has not started shooting, but is already trying to secure distribution and garner buzz. Poster below.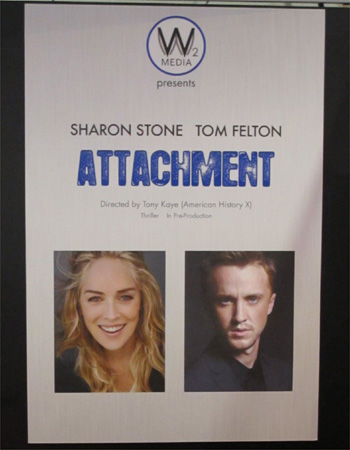 We also giggled at some of the goofier-looking movies on the market - like "Dead Sushi" (poster below), which we assume will be a tongue-in-cheek horror film. Could it have the same impact on Japanese restaurants as "Jaws" had on beaches?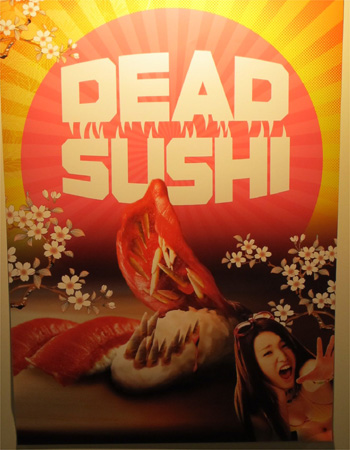 Perhaps a quainter Japanese film looking for foreign distribution is the aptly titled "Rent-a-Cat", apparently about lonely people who rent cats for company. The movie probably won't appeal to the same folks who want to see "Dead Sushi".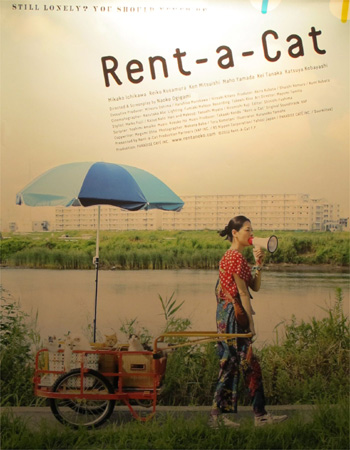 Meanwhile, elsewhere in Asia, more highbrow-projects are in the works. Like Singaporian film "Lesbian Vampire Warriors" (poster below) - not to be confused with a 2009 American movie called "Lesbian Vampire Killers".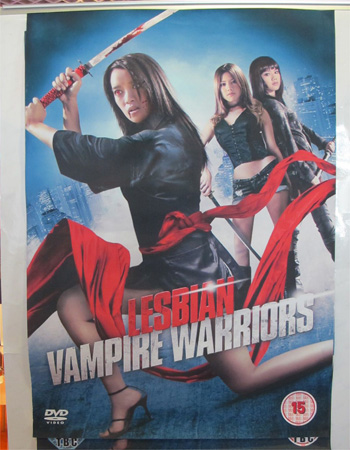 Fans of World War II spoofs probably won't want to miss Russian film "Hitler Goes Kaput" if it ever reaches their local movie theatre. Until then, here's the poster to tide us all over.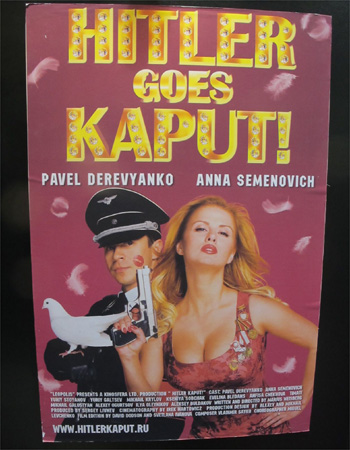 But anyway, back to Japanese exploitation films. "Zombieass: Toilet of the Dead" (poster below) has one of the better tag lines we saw: "We are going to flush you!".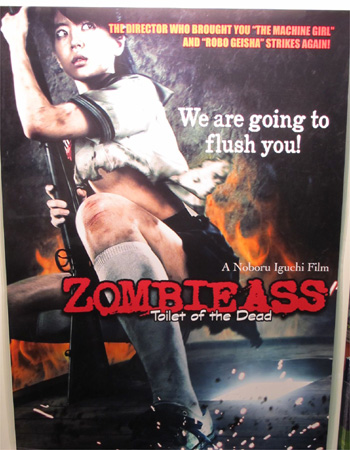 Who said Cannes was only for film snobs?
Tags for all blogs :
Comments or opinions expressed on this blog are those of the individual contributors only, and do not necessarily represent the views of FRANCE 24. The content on this blog is provided on an "as-is" basis. FRANCE 24 is not liable for any damages whatsoever arising out of the content or use of this blog.