Sat, 05/14/2011 - 23:59
Vicarious partying and the mystery of a love-it-or-hate-it Israeli film
When faced last night with the choice of what to do with a few hours of down time – a rare Cannes luxury – I decided to have dinner and drinks with some other journalists. Seated outside with non-takeaway food and wine (not a panini in sight), I savoured time away from the crowds and security guards, the flashing cameras and snooty press attachés.

Meanwhile, my intrepid colleague Priscille Lafitte (read her blog in French) had an in for the "soirée" after the gala screening of Maiwenn's film "Polisse". Yep, what people who come to Cannes for the nightlife quickly learn is you generally need to know someone to get into the good parties.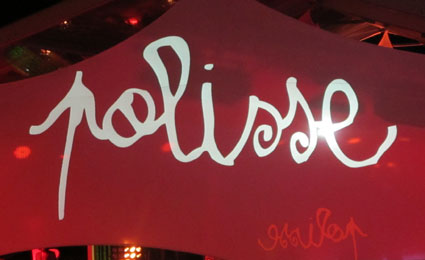 Priscille saw some of the film's stars, as well as other French celebrities, getting down on the dance floor, canoodling with their significant others, and drinking themselves into oblivion. She took a few photos on the fly, so here's what down time at Cannes looks like when you have connections. I swear I'm not bitter.

Two of the film's stars, Marina Fois (right) and Sandrine Kiberlain (profile), seemed to be enjoying themselves.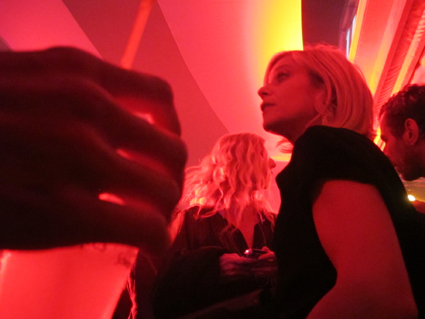 Look (below), it's legendary French director Agnès Varda! I rode an elevator with her last year at Cannes, and she was funny.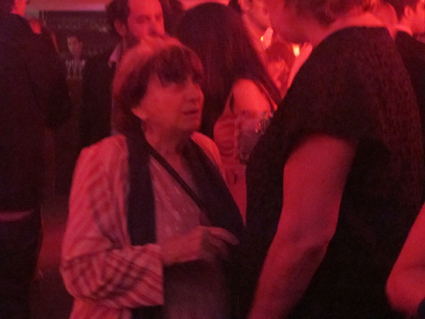 I don't know who this is below, and I'm not sure she liked having her photo taken.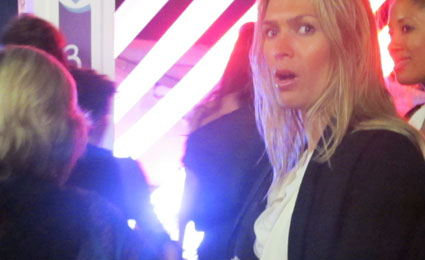 But even within the same screening room at Cannes, there can be two wildly different experiences. Love-it-or-hate-it films are a common phenomenon, but at a festival like this, where people tend to be vocal and opinionated, the clash of reactions after a film is often particularly dramatic.

Case in point: Israeli filmmaker Joseph Cedar's competition entry "Footnote", a dark comedy about a rift between a father and son, both Talmudic scholars. I thought the film was terrific – dense and witheringly funny, a stylistically bold emotional thriller with two superb leads: Lior Ashkenazi (pictured below), usually heartthrob-handsome but here scruffed up and puffed out, as the son, and Shlomo Bar-Aba (pictured a few paragraphs down, left) as the father.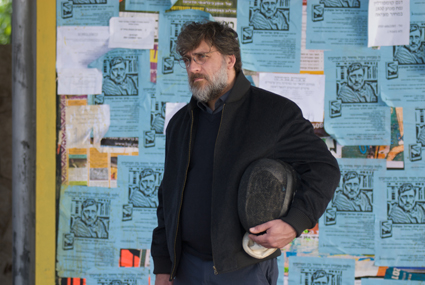 I was surprised by the only scattered applause after the screening, but even more so by the reaction of a Parisian critic when I told him what I thought of the film on the way out: "You're crazy, it was horrible!" he cried, almost recoiling in shock.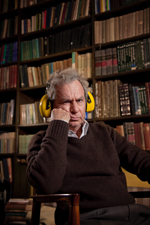 Social media have made immediately finding out who liked what at a festival like Cannes very easy; some "tweet" their snarky disdain or gushing praise for a film before the lights even come up. After hearing several more passionately negative reactions from French journalists while milling around outside, I did a quick Twitter search. Lo and behold, there were scathing tweets on "Footnote" from a slew of France's big-name critics: "catastrophe", "navet" (which literally means turnip, but is commonly used to describe a bad movie), and other unflattering adjectives and nouns were everywhere.

Writing film reviews is a small-scale act of risk-taking; you put your opinion, your personal tastes and preferences out there for all to read, and occasionally it can feel like a slightly uncomfortable form of self-exposure – and a lonely one when you suspect no one agrees with you about a particular movie.

Realistically, though, that's rarely the case. I called an American critic who had been at the screening, and she told me she, too, had liked the film. We wondered aloud whether the fact that we were both raised in Jewish families had something to do with it. Admiring technique and craft is one element of appreciating a film, but personal experience goes a long way toward shaping our response to what's onscreen. "Footnote" deals with an intellectual rivalry that threatens to violate the familial closeness and loyalty indeed considered cornerstones of even the most non-religious Jewish identity. And Cedar's approach to the material – a pounding symphonic score, slightly cartoonish camera angles, voiceover, text floating across the screen – has the robust, volatile tone, pitched somewhere between tragedy and farce, typical of some Yiddish literature and folklore.

Moreover, the only French critic I could find that loved the film was Jewish.

But surely this was too simplistic an explanation. Despite the Jewish themes and setting, the film's bitter generational rift and the painful moral dilemma that develops at its centre (and that I will not spoil here) have the universal pull of Shakespeare, Greek drama, or, yes, a Biblical story. A glance at the American and English press today showed positive-to-glowing reviews nearly across the board: The Guardian's Peter Bradshaw called "Footnote" a "delightful black comedy", Time Out London's Geoff Andrew praised its "detail and subtlety", and Entertainment Weekly's Lisa Schwarzbaum declared it her favourite film so far.

So the mystery of the Anglophone-Francophone divide regarding the film remains unsolved.

Such differences in taste along cultural lines are common; for example, the French consider James Gray a great filmmaker (his last two films, "Two Lovers" and "We Own the Night", were both selected for competition here), while Americans generally think he's marginal.

Watch for a fiery French reaction if "Footnote" ends up walking off with a prize.

Tags for all blogs :
Comments or opinions expressed on this blog are those of the individual contributors only, and do not necessarily represent the views of FRANCE 24. The content on this blog is provided on an "as-is" basis. FRANCE 24 is not liable for any damages whatsoever arising out of the content or use of this blog.