Wed, 05/15/2013 - 17:08
Cannes lifts off with DiCaprio in flawed, flashy, endearing 'Gatsby'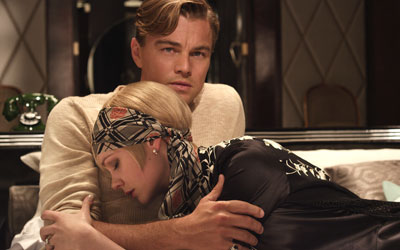 The 2013 Cannes Film Festival officially kicked off Wednesday morning with a gust of wind, a rain shower, and a burst of 3D-enhanced colour at the press screening of this year's opening film: Baz Luhrmann's long-gestating adaptation of F. Scott Fitzgerald's classic "The Great Gatsby".

The critical reaction when the end credits began to roll was as chilly as the temperature outside: no applause, a lone boo, and a practically audible collective sniff.

I was busy counting my blessings that Luhrmann's new film didn't make me want to sprint for the nearest emergency exit the way his last one, the putrid Nicole Kidman/Hugh Jackman epic "Australia", did.

Indeed, the director's typically florid, anachronistic interpretation of the beloved staple of high-school English classes (this is the man who updated "Romeo and Juliet" with Radiohead, handguns, and convertibles in 1996) is hardly the disaster some seemed to be droolingly anticipating.

Sure, the 3D is mostly useless; cascading snowflakes and words floating off the screen from letters written by tycoon Gatsby (played by Leonardo DiCaprio) to Daisy (Carey Mulligan), the beautiful shell of a woman he loves, hardly justify two hours and ten minutes of wearing glasses that make you feel cross-eyed.

Yes, the film drags in the middle and wipes the 1920s-set story of socioeconomic anxiety, romantic yearning, and collateral damage wrought by the American dream clean of any subtlety (this is Baz Luhrmann; those seeking subtlety should look elsewhere).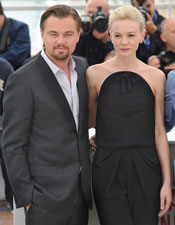 And no, this "Gatsby" never gathers the momentum of Luhrmann's madcap musical "Moulin Rouge", a winning mess of a film that stands as the director's best work.

But there are things to appreciate here, not least of which is the relative restraint (major emphasis on the word "relative") that Luhrmann brings to the material. The filmmaker knows he's got a strong story, and while his camera swoops and swirls in his trademark baroque style, taking in furiously choreographed sequences in which flappers get down to Kanye West and Jay Z, the movie never becomes an assault on the senses or veers overwhelmingly into kitsch.

DiCaprio and Edgerton in fine form

Luhrmann uses his lavish, grand-scale visual approach, of course, to plunge the viewer into the world of Jazz-Age excess, which he suggests as a forerunner to the 21st century's bling-bling materialism. Yet it also allows him to bring out the story's ripest melodramatic elements and tragic nature. His "Gatsby" may not be Fitzgerald, but it's certainly more alive than Jack Clayton's 1974 adaptation-on-Valium, in which Robert Redford and Mia Farrow struggled to make sense of their roles.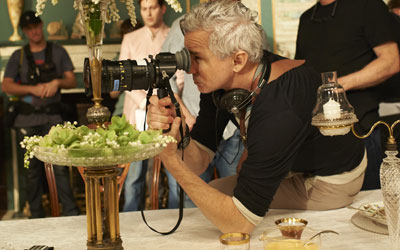 Across the board, the performances in this version are a significant cut above those in the 1974 film – and Luhrmann deserves credit for allowing his actors to play their parts with theatrical flair that matches the movie's pitch without becoming histrionic (though Mulligan, in the trickiest role, relies too heavily on the same wounded pout).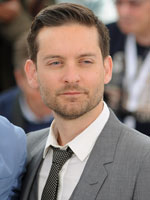 DiCaprio and Australian actor Joel Edgerton (recently seen in "Zero Dark Thirty"), as Daisy's entitled, brutish husband Tom, are especially fine. DiCaprio locates the core of childlike insecurity beneath Gatsby's golden-boy swagger, turning him into an outsider whose vulnerability is ultimately his most seductive trait. When narrator Nick Carraway (nicely played by Tobey Maguire, whose unhinged gaze nevertheless makes him an odd choice for the role) tells Gatsby, "You're worth the whole damn bunch put together!" (easily the most poignant declaration of love in the story), we agree wholeheartedly. And Edgerton adds shades of nuance to his mostly villainous character, giving us a Tom Buchanan who is, in his own nasty way, as fragile and desperate as anyone else onscreen.

When the four leads, accompanied by bored, beautiful hanger-on Jordan Baker (Elizabeth Debicki), air their dirty laundry in a sweltering room in Manhattan's Plaza Hotel (America before widespread air conditioning, a sorry sight), the movie achieves an operatic force.

That's not to say Luhrmann's "Gatsby" is a necessary, or even very good, film. But it's one made with enough passion and vision to liberate it from its revered source material – no small feat – and therefore makes for a more-than-acceptable Cannes opener.

The competition, meanwhile, is officially on as of tomorrow.

But the main attraction on Thursday may very well be the first film to screen in the side category "Un Certain Regard": Sofia Coppola's "The Bling Ring", another tale of wealth, envy, and consumerism, but set in present-day Los Angeles – proof that as France slips back into recession, the Cannes Film Festival remains, in many ways, in its own little bubble.
Tags for all blogs :
Comments or opinions expressed on this blog are those of the individual contributors only, and do not necessarily represent the views of FRANCE 24. The content on this blog is provided on an "as-is" basis. FRANCE 24 is not liable for any damages whatsoever arising out of the content or use of this blog.