Mon, 05/13/2013 - 18:07
Sofia Coppola, James Franco, and Mideast films light up Cannes side sections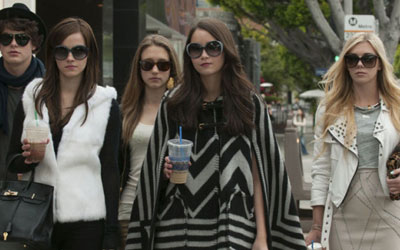 "The Bling Ring", the new film from Sofia Coppola, will screen in Un Certain Regard.

Though the competition line-up is the holy grail of the Cannes Film Festival, sought out and fussed over by filmmakers and critics alike, some of the most interesting titles can often be found outside the main menu.

Last year, my favorite film of the festival, French-Canadian prodigy Xavier Dolan's epic tale of love, cross-dressing, and self-discovery "Laurence Anyways", screened in Un Certain Regard (widely considered the second most prestigious category).

This time, the side sections are stacked with new works from high-profile filmmakers, countries not represented in competition, and promising young talents that will likely be competing for a Palme d'Or in years to come.

Female heavyweights in Un Certain Regard

Only one woman filmmaker figures in the main line-up (France's Valéria Bruni-Tedeschi), but Un Certain Regard features the latest from two of the world's strongest female directors – and from an intriguing up-and-comer.

Sofia Coppola, who unjustly suffered boos for her gloriously irreverent, bittersweetly personal slice of French "history", "Marie Antoinette", in 2006, will open the section with "The Bling Ring": a fact-based caper about wealthy LA teens who get their kicks robbing celebrities' homes. No living director is better at crafting images and conjuring moods to capture the melancholy and ennui of privileged young women – all four of Coppola's previous films are, to some extent, visual poems about poor little rich girls – and rising British star Emma Watson (of "Harry Potter" fame) plays the leader of the "The Bling Ring".

Some started griping years ago that Coppola should turn her attention to subjects other than the bored and the beautiful, but I'm hoping her new movie finds the filmmaker continuing to mine her obsessions with her trademark empathy and grace – and perhaps a new insight or two.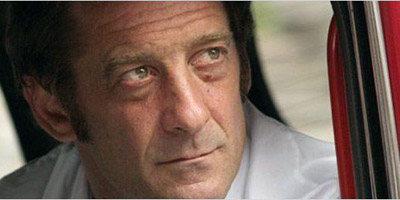 French actor Vincent Lindon in Claire Denis' "Les Salauds" ("The Bastards"), to screen in Un Certain Regard.

The other female heavyweight in Un Certain Regard is Claire Denis, the versatile and incisive French filmmaker who made one of the masterworks of recent French cinema (1999's "Beau Travail"), as well as two terrific – and very different -- films that probed a teeming, multi-ethnic Paris far from the usual romantic-nostalgic clichés (1994's "I Can't Sleep" and 2008's "35 Shots of Rum").

Her new movie, "Les Salauds" ("The Bastards"), tells a story of revenge and seduction, and stars top-tier French performers Chiara Mastroianni and Vincent Lindon.

The fact that a filmmaker as internationally admired as Denis was left off the main competition list has led to speculation that her new movie is not among her best. If "The Bastards" is well received, however, expect backlash against Cannes programmers for not including it in the line-up.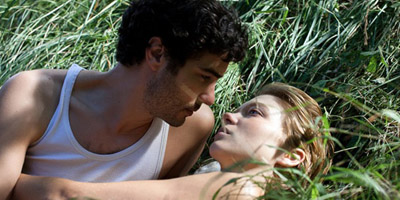 Tahar Rahim and Léa Seydoux in Rebecca Zlotowski's "Grand Central", to screen in Un Certain Regard.

Another, albeit less seasoned, female filmmaker to watch in Un Certain Regard is France's 33-year-old Rebecca Zlotowski, whose début "Belle Epine" was a deeply sensitive, tonally original study of a teenage girl in the throes of rebellion. The director's second movie, "Grand Central", stars the same leading lady, Léa Seydoux (in competition in Abellatif Kechiche's "La vie d'Adèle"), alongside Tahar Rahim (in competition in Asghar Farhadi's "The Past") in a love story set against the backdrop of a nuclear power plant.

An enthusiastic reception could seal Zlotowski's reputation as one of France's most vital young directors.

Voices from the Middle East

Arab and Israeli filmmakers are conspicuously missing from this year's competition roster. But the latest from one of the world's most politically charged, cinematically fertile regions can be found in both Un Certain Regard and the independent sidebar Director's Fortnight.

In the former section, Palestinian director Hany Abu-Assad (whose thriller about two suicide bomber recruits, "Paradise Now", was nominated for a Best Foreign Film Oscar in 2006) will present "Omar": a drama about three childhood friends and a young woman whose lives are altered by the Palestinian struggle for independence.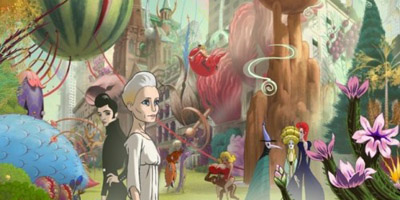 Israeli Ari Folman's "The Congress" will screen in the independent Director's Fortnight sidebar section.

In the Director's Fortnight section, Israeli Ari Folman (whose brilliant animated autobiographical documentary "Waltz with Bashir" screened in competition in 2008) will unveil "The Congress", blending live action and animation to tell the story of an actress (played by Robin Wright) who accepts a risky new role.

Young filmmakers stretch beyond comfort zones

Elsewhere, Cannes 2013 finds young filmmakers changing it up in striking ways. Frenchman Guillaume Canet (who made the fine, twisty "Tell No One" in 2006 and then the soggy melodrama "Les petits mouchoirs", or "Little White Lies", in 2010) crosses the pond for his English-language directorial début: "Blood Ties", a 1970s-set Brooklyn crime drama revolving around two brothers, which will screen out of competition. The movie, a remake of a 2008 French film called "Les liens du sang", flaunts a starry, attractive international cast including Clive Owen, Billy Crudup, Mila Kunis, Zoe Saldana, Matthias Schoenaerts, and Canet's real-life love, Marion Cotillard.

Another hotly anticipated out-of-competition selection is "All is Lost", the latest from J.C. Chandor, who made a splashy début with Wall Street thriller "Margin Call" in 2011. But whereas that movie was an ensemble piece propelled by crackling, financial-jargon-heavy dialogue, "All is Lost" is billed as a "survival story" featuring a lone character stranded at sea, played, notably, by Robert Redford.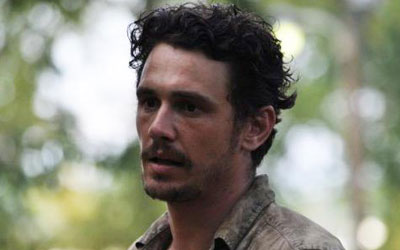 James Franco stars in his own adaptation of William Faulkner's "As I Lay Dying", to screen in Un Certain Regard.

Meanwhile, the endlessly enigmatic, unclassifiable actor-filmmaker-teacher-student-writer James Franco follows up his much-buzzed-about Sundance directorial outing, the sexually explicit, gay-themed "Interior. Leather. Bar.", with something entirely different: an adaptation of William Faulkner's stream-of-consciousness classic "As I Lay Dying", about a Mississippi family struggling to honor their dead mother's burial wishes. Franco stars in the film alongside Richard Jenkins and Logan Marshall-Green.

"As I Lay Dying" will screen in Un Certain Regard, and sounds like the type of wildly ambitious project that will – in typical Cannes fashion -- elicit either jeers or cheers.
Tags for all blogs :
Comments or opinions expressed on this blog are those of the individual contributors only, and do not necessarily represent the views of FRANCE 24. The content on this blog is provided on an "as-is" basis. FRANCE 24 is not liable for any damages whatsoever arising out of the content or use of this blog.