Wed, 05/02/2012 - 11:03
Cannes selection: Prize-winners, pretty young things, and tales of sex and violence
And….we're back!

Cannes 2011 was a satisfying edition; there were a slew of interesting films, gripping controversies both inside and outside the festival (Lars Von Trier's Nazi-themed press conference, the Dominique Strauss-Kahn scandal exploding in New York), and a wholly deserving Palme d'Or winner (Terrence Malick's "Tree of Life").

How could Cannes 2012 top that, you ask?

International as it may be, the festival remains a distinctly French-flavoured affair (ask anyone who's waited on line with pontificating French film critics or tried to negotiate with a haughty Parisian publicist). With France's presidential election just 10 days earlier, the mood on the Croisette is likely to be electric (particularly if Socialist François Hollande ousts unpopular incumbent Nicolas Sarkozy).

Of course, the most important thing is the cinema. Away from the sun-baked Mediterranean beaches, the ultra-exclusive soirées, the red carpet and the gaggles of exuberant stargazers and dogged paparazzi that line it, Cannes is an experience lived out in the dark; the bottom line is the big, beautiful movie screen and the obsessive film lovers gazing up at it.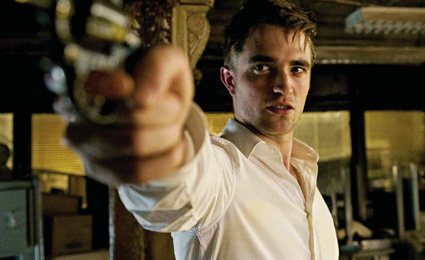 Robert Pattinson in David Cronenberg's "Cosmopolis".

This year's competition slate is enticing: a mix of world cinema heavyweights and offbeat auteurs, with a few wild cards thrown in for good measure.
So let's kick off the countdown to Cannes (two weeks to go!) with a closer look at the main selection. Here are three initial observations.

1) A line-up of prize-winners and prodigies

The 2012 crop doesn't feature the trio of Cannes royalty that graced the 2011 roster – Pedro Almodovar, the Dardenne brothers, and Von Trier – but it's a heavily decorated bunch all the same: Austrian provocateur Michael Haneke ("The White Ribbon"), celebrated Iranian auteur Abbas Kiarostami ("The Taste of Cherry"), Kitchen Sink king Ken Loach of Britain ("The Wind That Shakes the Barley"), and Romanian filmmaker Cristian Mungiu have all won the coveted top prize – Mungiu most deservedly, with 2007's superb "4 Months, 3 Weeks, 2 Days", the "abortion movie" that artfully avoided all booby traps typical of films tackling hot-button social issues.

Mungiu's new work, "Beyond the Hills", about a religious woman suspected of being possessed, looks like one of the most intriguing entries this year. As for Loach, let's hope "The Angel's Share", described as a bittersweet comedy about a thug who opens a whiskey distillery, is better than his mediocre 2010 entry "Route Irish".
Many other directors in competition have also seen their fair share of Cannes awards, even if the top honour has eluded them; Frenchman Jacques Audiard ("A Prophet"), Canadian "body horror" specialist David Cronenberg ("Crash"), Italian Matteo Garrone ("Gomorrah"), "Korean Woody Allen" aka Hong Sang-soo ("Hahaha"), American Jeff Nichols ("Take Shelter"), cherished French oldtimer Alain Resnais ("Wild Grass"), Mexican New Wave-r Carlos Reygadas ("Silent Light"), and Danish "Dogme 95" co-founder Thomas Vinterberg ("The Celebration") have all taken home prizes in past years.

Of those filmmakers, Reygadas has one of the most mysterious-looking movies in competition. His "Silent Light", an adultery drama set among Mennonites in Mexico, was at once maddeningly self-conscious and jaw-droppingly beautiful. Reygadas' new film, "Post Tenebras Lux", has been described as an experimental, autobiographical exploration of sensations and memories. Sounds a bit like "Tree of Life". But whereas Malick offered Brad Pitt and a majestic classical score, Reygadas is unlikely to make such concessions to popular taste.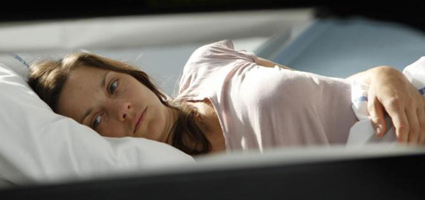 Marion Cotillard in Jacques Audiard's "Rust and Bone".

2) Stories of sex and violence, love and death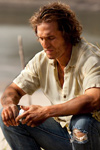 In addition to Malick's and Von Trier's visions of the beginning and end of the world as we know it, last year's competition featured a striking number of movies about the trials and tribulations of children. This year, the trends seem to be dark, violent stories and romances, as well as a few erotic thrillers bridging the two genres. There's Australian Andrew Dominik's Boston-set crime film "Killing Them Softly", starring Brad Pitt; his fellow Aussie John Hillcoat's "Lawless", a Prohibition-era period piece about bootlegger gangster brothers (that has a rather ho-hum trailer, below); and Nichols' "Mud", with Matthew McConaughey (left) as a Mississippi fugitive trying to outrun bounty hunters and join his lady love (played by Reese Witherspoon).
On the sex-and-romance front, there's Wes Anderson's festival opener "Moonrise Kingdom", about summer campers in love, which looks from the trailer (below) to be of a piece with the director's habitually arch, wistful, fussily stylish ensemble movies; Jacques Audiard's "Rust and Bone", a melodrama centered around an injured killer whale trainer (Marion Cotillard) who falls for a homeless man; "Amour", which, as per director Michael Haneke, will likely be a disturbing portrait of married octogenarians (the wife is paralyzed, the couple's daughter is played by Isabelle Huppert – 'nuff said); Kiarostami's Japan-set "Like Someone in Love", which turns on the relationship between a prostitute and an aging intellectual; and Austrian Ulrich Seidl's "Paradise: Love", about a woman who travels to Kenya as a sex tourist.

Films promising a twisted mix of sex and violence are Cronenberg's "Cosmopolis", an adaptation of Don DeLillo's novel about a young Manhattan millionaire (the furiously paced trailer suggests a return to more flamboyant form for Cronenberg, after the restrained "A Dangerous Method"); "The Paperboy", Lee Daniels' juicy-sounding follow-up to "Precious", with Matthew McConaughey and Zac Efron as brothers investigating the case of a death-row inmate and Nicole Kidman (right) as a Southern femme fatale; and Im Sangsoo's "The Taste of Money", a Korean tale of seduction and murder involving a wealthy family and their servants.

3) Lightweights step up to the big leagues

As always, the Croisette will see a variety of celebrities strutting their stuff. What's remarkable this year is the number of young would-be leading men and rising starlets hoping to prove their chops with plum roles in competition films. First and foremost are the star-crossed "Twilight" lovers: teen idol Robert Pattinson, who has generally been panned as alarmingly listless in his handful of big-screen roles, is raising the stakes with an edgier character and director – as well as strong advance buzz – in "Cosmopolis"; his real-life love Kristen Stewart (left) has had a slightly more fruitful career, but playing female lead Marylou in Walter Salles's long-awaited "On the Road" adaptation may provide her best shot yet at transitioning into meatier dramatic parts.
Pretty boys Zac Efron and Shia LaBeouf, best known for the "High School Musical" and "Transformers" franchises, respectively, will try to boost their arthouse credibility with roles in "The Paperboy" and "Lawless". Meanwhile, aging heartthrob Matthew McConaughey - not exactly a critic's darling - seems poised to leave behind the tired rom coms ("Fool's Gold", anyone?) and embark on a more prestigious career path with "Mud" and "The Paperboy". Yes, you read that right: McConaughey is headlining two films in competition at Cannes.

And can Eva Mendes's and Kylie Minogue's turns in "Holy Motors" (iconoclastic French filmmaker Leos Carax's quirky-sounding movie about a man traveling between parallel lives) upgrade their status from international sex symbol to auteur's muse?

We'll soon find out.

In the meantime, fellow film critic Lisa Nesselson (France 24, Screen International) and I talk about what to expect and look forward to at this year's festival. Listen below.


Tags for all blogs :
Comments or opinions expressed on this blog are those of the individual contributors only, and do not necessarily represent the views of FRANCE 24. The content on this blog is provided on an "as-is" basis. FRANCE 24 is not liable for any damages whatsoever arising out of the content or use of this blog.